Las Vegas

Car Accident Attorney

Being involved in a car accident is always going to be a traumatic experience, especially if it's a serious one that involves a fatality or serious injury. During this time the last thing on your mind is going to be how you deal with the insurance companies and their questions. Victims of car accidents will more than likely suffer some kind of unplanned financial burden. It might be loss of wages, or the cost of medical treatment and medication, or perhaps having to pay someone to look after your children as you're unable to.
The sad fact is some car accident victims choose not to get professional legal representation, and take the first offer presented by the insurance company. This is something you should never do. Statistics have shown that car accident victims will usually get a much higher level of compensation when they hire an attorney.
Donn W. Prokopius, Chtd. has years of experience in assistant car accident victims, and making sure they get the financial compensation that they deserve. If you or a family member have been involved in a car accident and been injured, then pick the phone and call Donn W. Prokopius, Chtd. at (702) 474-0500 today. We will answer all of your questions and explain all of the legal options available. You deserve justice, and we're here to help you!
In most first, and second worlds, countries, the automobile is no longer considered a luxury, but it is instead an absolute requirement for most households. In countries like the U.S., it isn't unusual to find families with 3 or 4 cars that are used by various members of the family.
As the number of cars on the road goes up, so does the number of accidents and fatalities. If you ever find yourself involved in a car accident, your first call should be to seek medical help, your next call should be to your loved ones to let them know that you are okay, and your third call should be to an experienced car accident attorney.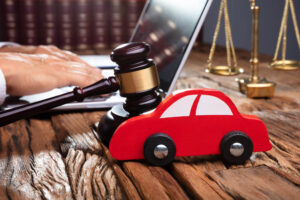 How Can A
Las Vegas

Car Accident Attorney Help You?

Always keep in mind that insurance companies are businesses, and like most businesses, they want to maximize their profits. The way insurance companies are by charging their customers their monthly/annual premiums and then limiting their expenses. And what is the largest expense of the insurance companies? Yes, you've guessed it! Insurance payouts to their customers. If an insurance company can keep their insurance payouts to a minimum then it means more profit.

There is nothing an insurance company would like more than to deal directly with an accident victim that doesn't have legal representation. Most victims of car accidents have no idea about their legal rights until they've been explained to them clearly by an attorney, and this is something that insurance companies can use to their advantage during the negotiation process. An insurance company is probably not going to make their best offer immediately and may try to lowball you.

When it comes to hiring an attorney, don't just hire any attorney to represent you. An experienced divorce attorney with little or no experience in litigating car accident cases is probably not going to negotiate the best deal for you. You need an experienced car accident attorney who is not afraid to take your case to trial if they feel that the insurance company is trying to short change you and is not playing fair.

Donn W. Prokopius, Chtd. are experienced Las Vegas car accident attorneys, and we will stand up for your rights! Call us at (702) 474-0500 and you will be able to discuss your car accident issues with our professional and dedicated lawyers.

Click if you want to learn about DUI Accident and hire a Las Vegas DUI Accident Attorney.

For more information on how https://dwp-law.com can help you with car accidents, please contact us at (702) 474-0500, or visit us here:

Donn W. Prokopius, Chtd.

3407 W Charleston Blvd Las Vegas, NV 89102