The best option if you and your spouse determine that your marriage is no longer working is an uncontested or "no fault" divorce. In this type of divorce, no partner is held accountable for the marriage's dissolution. It is hardly surprising that many people opt for this straightforward, quick divorce given that over 50% of marriages in America end in divorce.
The duration of an uncontested divorce varies depending on the complexity of the problems brought by both parties and the ease with which they are able to reach a settlement. Nevada even offers a way for couples who can rapidly resolve their differences to avoid going to trial in court. In order to help you more successfully obtain the best result for you and your family, this article will provide you with some helpful tips about what to expect during an uncontested divorce hearing.
Coming to an Agreement
In Nevada, an uncontested divorce essentially means that both parties will concur on important matters like the division of marital assets and liabilities (such as debts, mortgages, stocks, and other types of real estate), child custody arrangements and child support payments, tax obligations, and alimony. The process can be more smoothly completed if the pair has more points of agreement and common ground.
In this regard, creating an equitable marriage settlement agreement (NRS 125.182) is one of the key elements in determining whether an uncontested divorce hearing is successfully concluded. A collaborative divorce is more likely to occur when both parties approach the bargaining table with a sense of fair play and a willingness to work together.
Who Is Eligible to File for an Uncontested Divorce?
An uncontested divorce in Nevada is far easier to get than one where a court decides how to divide the family's assets and determines who gets to raise the children. Courts have instituted three straightforward requirements that spouses must meet before the procedure in order to ensure that both parties genuinely wish to petition for an uncontested divorce.
The divorce papers must be signed by both spouses.
If there are no children involved, the couple must show they have been living apart for at least six months and up to a year (if there are minor children of the marriage).
The preceding six months must have been spent by one of the parties in Nevada.
The next stage can be taken once each party can demonstrate that their application for an uncontested divorce complies with these standards.
How Long Does an Uncontested Divorce Take?
Within two to five weeks, an uncontested divorce hearing can be concluded. The key to resolving this is having both parties sign a binding marriage settlement agreement that details how property will be divided when the divorce is finalized. Even the majority of the speedy divorce application process can be done online.
The divorce decree (NRS 125.123), also known as the divorce order or "Findings of Fact, Conclusions of Law, and Judgment of Absolute Divorce," is signed by the judge after the hearing, which can be finished in as little as 20 minutes. The couple also has the option to sign an affidavit which allows them to forgo the hearing entirely.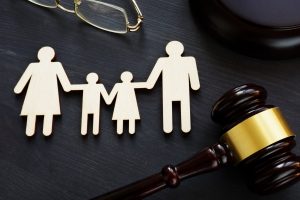 Pre-Hearing Procedures
Making an online application with your dependable Nevada divorce attorney, who will inform you of all the paperwork and procedures required, is the first step through an uncontested divorce hearing. The next step is to have a comprehensive marital settlement agreement created, wherein both parties concur on the following essential points:
• Arrangements for child support and custody
This will include information about who the kids will reside with, their visitation rights, and, if necessary, the amount of child support to be paid.
• "Spousal Support" or alimony
Alimony may be necessary if one partner is totally dependent on the other financially and is unable to sustain themselves after the divorce. Both of this conditions are stated in NRS 125.181.
• Asset and Property Division
This will cover separate (pre-marriage) property, marital property, and hybrid property (may include inheritances). This includes, at the very least, the marital residence and any real estate holdings, as well as any funds kept in joint bank accounts, stock holdings, or financial investments.
• Debt Distribution
Included in this would be the debt owed on the family home and the terms of an equitable settlement.
Both parties sign the settlement agreement after reaching an understanding on it in the presence of their lawyers. The following action is to request a judge's formal approval of the divorce, either through a court hearing or with a signed affidavit. All parties can benefit from working with an experienced and sympathetic divorce lawyer. During this trying time, you need to have faith that your lawyer is looking out for your family's financial interests as well as making sure all the necessary paperwork has been submitted.
Which paperwork is necessary?
In order for the uncontested divorce to properly go before the judge, a number of forms need to be filled out by both parties. These consist of:
1. A Letter of Complaint
This document stated at NRS 125.030 will give a brief overview of your marital history and include vital background data on you and your spouse, the number of children you have together, any relevant details regarding your military service, and the financial results you are seeking, such as child support, alimony, and property division.
2. A Notice Waiver
This is the point at which your partner declares their support for the uncontested divorce. This form's completion will make the procedure go much more quickly.
3. A signed divorce settlement contract
This agreement outlines how all assets and goods from the marriage will be distributed after the divorce is finalized, including their respective values.
4. A divorce hearing request form or an affidavit that requests a divorce hearing
If this request is granted, neither you nor your spouse will be required to show up in court for the verdict hearing.
5. Parental Strategy
A strong parenting plan will outline agreed-upon visitation rights as well as plans for how any children from the marriage will transition between households. A truly effective one would incorporate some degree of flexibility.
6. Order for Child Support or NRS 125C.0675 
The state of Nevada bases child support payments on the total household income of both parents and mandates that each parent contribute a set portion of the total amount. Since it is anticipated that the custodial parent will cover all other expenses associated with parenting the kid, payments are often made to that parent. The non-custodial parent will get the child support order, which will specify the payments that must be made. Child support orders also alter over time, so you may need to make the necessary corrections.
You'll need to control your expectations for upcoming adjustments to child care services and child support obligations, including consequences for non-compliance. It will be easiest to complete this form for divorcing couples who have already reached an understanding regarding finances, child custody, and other important matters.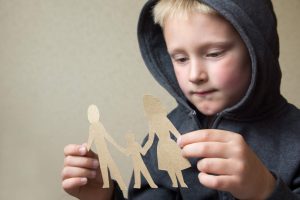 When choosing a final uncontested divorce hearing, what to expect
The judge will sign the Judgment of Divorce or Divorce Decree during your last uncontested divorce hearing after receiving a copy of the marital settlement agreement. The judge will not review the agreement or decide whether the terms enclosed are reasonable. They simply care if the basic elements of the agreement have been accepted by both parties and that they are freely engaging into the agreement. It is your responsibility to ensure that you are at ease with and willing to abide by all of the terms of the marriage settlement agreement.
Couples seeking divorce in Nevada also have the desirable choice of forgoing a hearing entirely by signing an affidavit that is submitted to the judge by a lawyer. Think about consulting a professional about a quick divorce that will keep you out of court totally.
Get an Uncontested Divorce in Nevada not having to appear in court
The main advantage of going with a quick and simple uncontested divorce is the streamlined process that allows you to file online from anywhere in Las Vegas, consult with your divorce attorneys, and submit by affidavit, essentially bypassing the need for either party to appear in court. In Las Vegas, Nevada, Donn W. Prokopius, Chtd has assisted couples in completing uncontested divorces and will work with you to get the best result. To talk about your possibilities. If you also have other questions about our other services like mediation and others, get in touch with us now.
For more information on how https://dwp-law.com/ can help you on your Uncontested Divorce, please contact us at (702) 474-0500, or visit us here:
3407 W Charleston Blvd, Las Vegas, NV 89102, United States