Las Vegas

Personal Injury Attorney

Zealous Representation for Victims of Negligence in Southern Nevada
Suffering an injury in an accident can result in lifelong medical treatment, lost earnings, and financial damages that you may never fully recover from. When the injury is the result of negligence by another person, such as a doctor or a property owner, or a defective product, you have a right to fight for justice.
We are Las Vegas personal injury lawyers, Donn W. Prokopius, Chtd. We have been helping people seek a fair outcome in courts in Nevada since 1997. In 2000, Donn Prokopius opened the law firm with a commitment to provide high-quality, zealous representation, backed by personalized client service. We are proud of our record of helping people recover full and fair money damages for their injuries (or loss of a loved one in wrongful death claims).
Henderson Accident Injury Attorneys
We provide a free consultation to evaluate your case and explain your legal options. If you hire us to represent you, we will handle the case on a contingency fee basis. That means you pay no attorney fees or costs for preparing your case. If we cannot help you recover compensation in a settlement or jury verdict, you will not pay attorney fees for our services.
Give us a call to discuss your personal injury or wrongful death claim resulting from any type of negligence in Las Vegas or throughout Southern Nevada, including:
Service You Can Count On, Experience You Can Trust!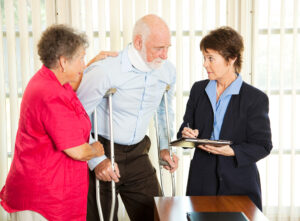 We are experienced, settlement negotiators and trial lawyers. We will handle everything about your personal injury claim, from investigating the accident to gathering records and reports and dealing with the insurance company. We will keep you fully informed about the progress of the negotiations with the insurance company. If you decide to take your case to court, you will have experienced, successful trial attorneys fighting for your rights.
Injured in an Auto Accident in North Las Vegas? Our car Accident Attorneys Offer Free Consultations
From our Las Vegas office, we represent clients in communities throughout Southern Nevada. Our office is open Monday through Friday, 8:30 a.m. to 5:30 p.m. and we accept evening and weekend appointments by special arrangement. If your injuries prevent you from coming to our office, we can make arrangements to meet with you at your home or hospital room. Our support staff includes a paralegal who is bilingual in English and Spanish.
Contact our office to arrange a free consultation with an experienced Henderson accident injury lawyer today.
Click if you want to learn about Premises Liability and hire a Las Vegas Premises Liability Attorney.
For more information on how https://dwp-law.com can help you with personal injury, please contact us at (702) 474-0500, or visit us here:
Donn W. Prokopius, Chtd.
3407 W Charleston Blvd Las Vegas, NV 89102