Long known as the ideal place to garner a quickie divorce, Nevada offers divorces to those who are legally married. In order to be "legally married" you must have a marriage license. At this time, there are only 11 states who recognize a "common law" marriage. Nevada is not one of these states so you'll need a real marriage license in order to garner a divorce in the state of Nevada. 
What's A Common Law Marriage?
A common law marriage is one that is defined by the rights of a couple to be "married" even if they haven't ever garnered a marriage license or had a marriage ceremony. Common law states have specific requirements to classify the marriage as "common law" however, not all states recognize common-law marriage. Texas has a clause that if a couple has an agreement to marry one day and have cohabitated after a said agreement, have held themselves as a married couple in public, then they are "married" in a common-law marriage. 
In the state of Nevada, on the other hand, it doesn't matter if a couple has lived together for all of their adult lives if they had planned to marry if the world thought they were married, or whatever else circumstances may surround the couple. If they weren't married in the eyes of the law (i.e. obtained a marriage license), then they weren't married. Thus, there may be many issues created if they decide to separate their relationship and have property or children together. There are many laws in regard to child custody that will apply as well. 
Child Custody Laws, Visitation, And Support In Nevada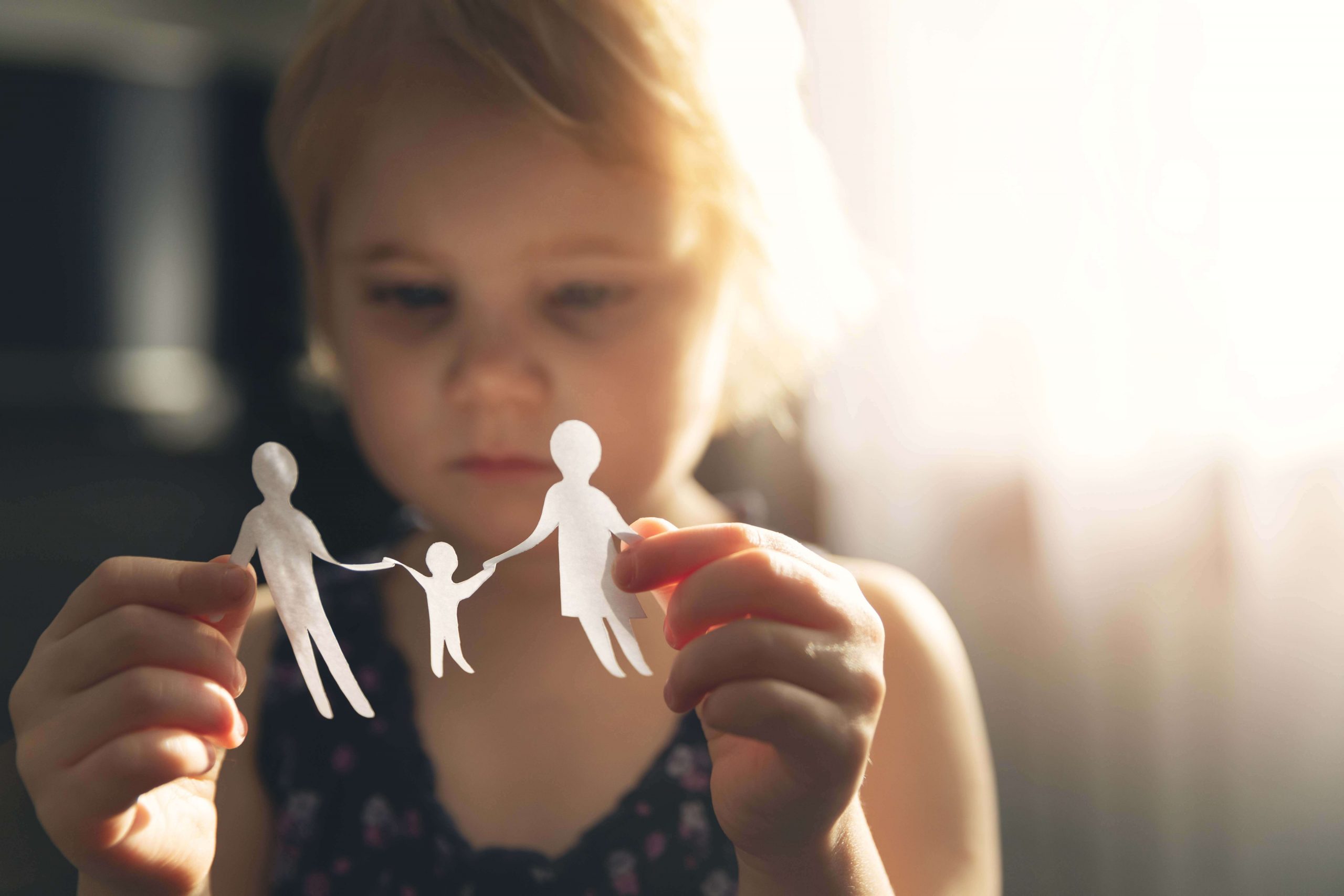 Per Nevada Revised Statutes or NRS, Section 126.036, "the liberty interest of parents in regard to the care, custody, and the management of a child is a fundamental right". For a man to exercise his right to obtain custody, as well as visitation, and the mother to establish her right to receiving child support, the child's paternity must be established. There are many ways that this can be accomplished per Nevada state laws. After the paternity has been determined, the parents have the same obligations and rights as those who are married would have. 
Courts may order the physical custody of a child who is born out of wedlock to the mother should there be no presumption that a man is the father of the child and the man hasn't acknowledged the child's paternity. This may also occur should the man know that the child is his, yet he abandons the child. 
Courts will give the primary custody of the child to the father should the mother abandon the child and the father is the one who provides the sole care to the child in her absence. 
Per Nevada state laws, regardless of the status of marriage to one another, the courts can make a visitation decision based on what is determined to be the best interest of the child. 
Property Division For Unmarrieds In Nevada
As a community property state, all income and property of a legally married couple that is accumulated during the course of their marriage belong to them both equally. Upon a divorce, the courts must divide the property and all other assets between the two. This will include real estate, cars, furnishings, checking and savings accounts, retirement accounts, pensions, and even pets. 
Community property doesn't apply to those who are cohabiting if they separate. This would be a civil matter and not a family court matter as the couple wasn't legally married. 
Contract Principles: Should a couple have a contract that establishes that they are the joint owners of property or assets, and they separate, a civil law court will be the one that evaluates the contract and makes the final decision on the contract principles. 
Joint Tenants: Should the couple purchase real estate and take upon themselves the ownership of said real estate as joint tenants, each party owns 50 percent of the property in question. Regardless of who made the downpayment or makes the payments. If both names are on the property, they own the property equally. Upon separation, the property will be equally divided between them. Should the property be owned as joint tenants with the rights of survivorship, if one party dies, the other party will inherit that party's share of the property. 
Tenants In Common: Will allow the couple to both own the property together, with a different percentage of the shares. The property would then be divided up according to each person's share of the property. Should one of the parties die, the share would go into that person's estate and wouldn't be inherited by the other party. 
Putative Spouse Doctrine
The Nevada Supreme Court, in 2004, had a case of Williams vs. Williams. It was here that the Putative Spouse Doctrine held "Fairness and equity" to recognize putative spouses when the parties would enter into marriage in good faith without the knowledge of a factual or a legal impediment to their marriage." Courts held out that this was in keeping with the policy of Nevada to refuse to recognize a common-law marriage or a palimony suit due to the fact that the parties obtained a marriage license and made an attempt to enter into a legally solemnized union. 
Putative spouse doctrine that of property division: In Williams vs. Williams, the couple had a ceremony wedding, they obtained the marriage certificate and they truly believed that they were legally husband and wife for 27 years. Upon their decision to divorce, they found out that Mrs. Williams hadn't legally divorced her first husband at the time that they married. Thus, their marriage was never valid and the judge granted them an annulment. Thus, as they were in good faith married, the property that they had together accumulated during their putative marriage, was divided as if it were community property. 
The putative spouse doctrine, spousal support: Nevada Supreme Court will consider how other states divide and award spousal support. There is no award of spousal support should there be an absence of "bad faith, of fraud, or statutory authority".
Our law firm gives free consultations so you can decide if Donn W. Prokopius, Chtd. is right for you.  Give us a call at (702) 474-0500 to set up an appointment today.
For more information on how https://dwp-law.com/ can help you about Common Law Marriages: Uncommon Divorces, please contact us at (702) 474-0500, or visit us here:
Donn W. Prokopius, Chtd.
3407 W Charleston Blvd Las Vegas, NV 89102